During the press conference held earlier on today at Eureka Place Ntinda, Basajja Mivule confirmed that he is shifting his support from fomer Presidential candidate Kizza Besigye who deccided to quit vying for President in the forth coming election and he rubbished allegations of being a NUP supporter. The shift in subscription from Fdcs' Besigye comes with disbelief in the new waves like NUP former people power who want every Ugandan to be part of them by force which he refuses to believe and asked every Ugandan to join him
After weeks of hurling insults at leaders and supporters of the National Unity Platform (NUP), political commentator, Basajja Mivule Bwadenne has done what many had suspected he would: join the ruling National Resistance Movement.
On August 4 2020, Mivule was unveiled by Bobi Wine as a fully accomplished member of the NUP and handed a membership card in the full glare of press cameras.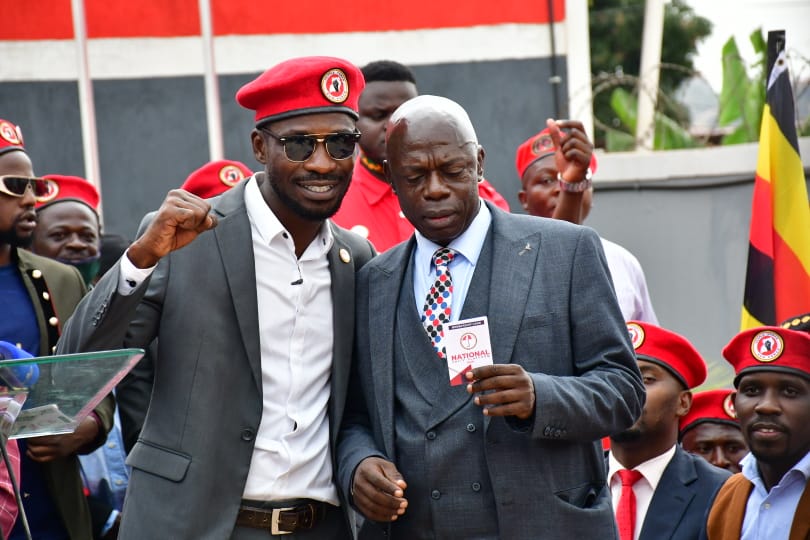 However, the self styled critic will now be a member of the ruling NRM and is being unveiled by Events Promoter and NRM ardent follower, Balaam Barugahara.
Mivule according to sources is said to have been in contact with several big wigs in NRM who wooed him into accepting to switch sides.
The TV host came to the fore when he was arrested last month following a video in which he lambasted westerners and seemed to suggest they are land grabbers.
After his release, NUP handlers snapped him and he was unveiled together with a litany of artistes.
Mivule then started speaking in tongues, first castigating People Power supporters for being only vocal on social media and later on claiming Bobi Wine will never be president.