August 24, 2020
1 Comment

2 minutes read
Bobi Wine Escapes Security To Attend Mp Zaake Function In Mityana
National Unity Platform presidential nominee, Robert Kyagulanyi Ssentamu alias Bobi Wine is continuing to shake members of the ruling NRM party leaving them scratching heads in pursuit of solutions to block him from making public appearances. Sunday was yet another showdown continuation episode of the Mbale city script.
On Sunday morning, Kyagulanyi made an unexpected surprise visit to Buswabulongo village in Mityana where his long time confidant and fellow legislator, Zaake Francis Butebi was having a baptism function for his newly born child. It was panic as usual within the security team of Mityana town as soon as they learnt that Bobi Wine was to be in their area. Sources say, the deployment in fact started a night prior to Bobi's arrival. "The entire town was under siege with battalions of soldiers patrolling all streets heading to and from town. Zaake's residence was surrounded," the source reveals on condition of anonymity. "We thought the president was to make a visit the next morning and indeed our prophesy stood since Bobi Wine visited as the next president," the source jokingly added.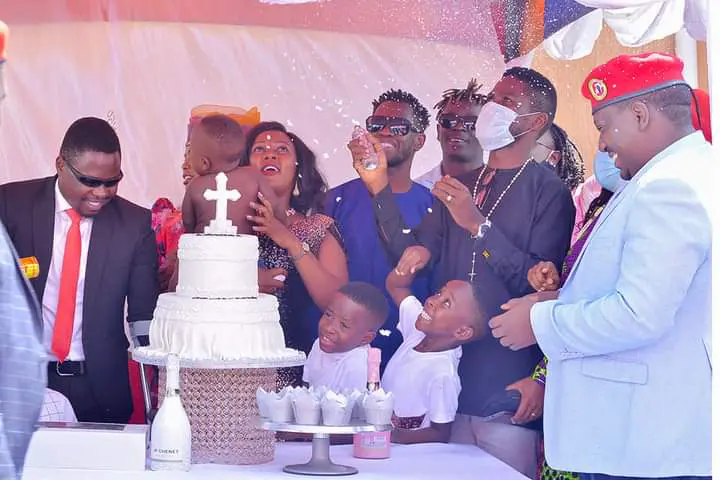 As he left the function, security was engaging crowds in running battles as they attempted to keep them away from their president's vehicle. Police in fact escorted him out of town just as security protocol is.