October 7, 2020
No Comment

3 minutes read
Controversial Prophet Mbonye Predicts Donald Trump's Fate  Days After He Tested Covid-19 Positive 
Prophet Elvis Mbonye, the leader of Zoe Ministries, has said that President Donald Trump will emerge from his brush with Covid-19 much stronger.
Trump tested positive for Covid-19 last week and he was briefly admitted at a military hospital in the US. Early this week, he was discharged from hospital before he tweeted saying he feels very ok.
During his weekly online fellowship yesterday, Mbonye said that Trump's resilience against Covid-19 should be an eye-opener that evil can be defeated.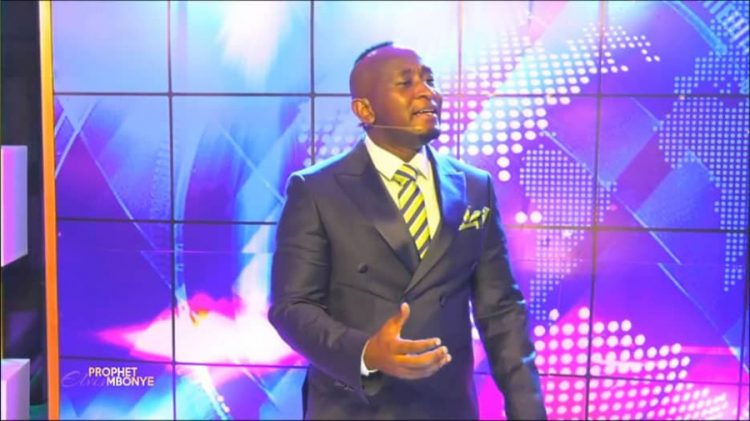 "I was praying about two days ago because there were certain developments in the news of the world. I was praying for Trump because I know that the devil has his people lined up and they want to take the world in a certain direction and I know that God needs that man right there. The body of Christ allover the world needs that man there because if it was not for him, the world would be in chaos," he said.
He said Trump had demonstrated that the world should not give in to "the forces of darkness and people who have been predicting doom because of the Covid-19 pandemic.
"The Lord always uses the principle of the mystery of the cross where apparently, something seems to overcome you but in that mess that is when the testimony reveals itself. Then you can tell people that poverty has no power, that sickness has no power because you where there. You experienced it, it did not silence you. You arose and defeated its bones," he said.
Mbonye, on January 7 this year said there will be good news for Trump come November 3, when America votes. Well, US elections are three weeks away.