August 21, 2020
No Comment

3 minutes read
General Elections: NRM Mp Allegedly Shoots Opponent
Sad news jetting in from Hoima indicates that the incumbent Harriet Businge has inflicted physical injuries on her opponent, Owembabazi in a bid to kick her off the MP seat she controversially acquired a year ago in a hotly contested byelection.
It is claimed that Harriet Businge deployed her driver, a one Henry Gama to routinely trail on her rival in the party primaries, Christine Owembabazi and gauge her political momentum. For several months, Businge is said to have followed Akugizibwe until yesterday evening when she finally hatched a plan to execute her once and for all ahead of the 2021 elections. Christine Akuguzibwe, an aide to the injured Businge rival says they were driving around some trading centre in Hoima district before they eventually got intercepted by Henry Gama. "We were driving back home when Mr. Gama parked right infront of us and confronted. He made for our vehicle with a huge stick and started smashing the windows," says Akugizibwe. "He started beating Owembabazi and eventually shot her as he ordered her to withdraw from the race and create space for Businge," she adds.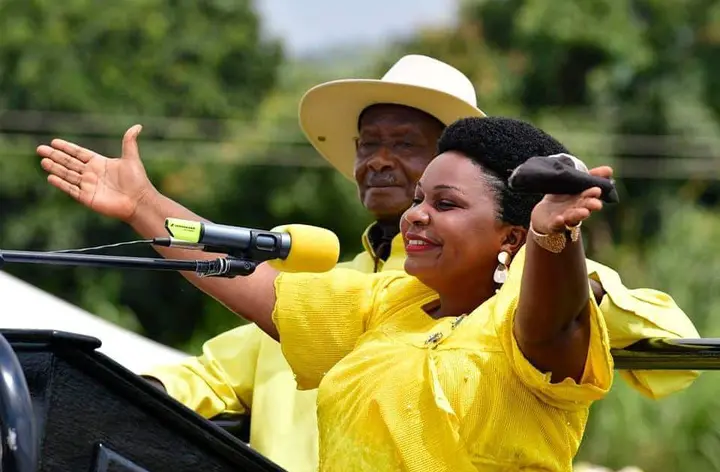 An assault case SDP: S3/18/08/20 has since been opened on the MP and her driver. Police says they are investigating the incident and are yet to come up with a
Contacted for a comment, Harried told this site that all this is political and that Owembabazi is simply looking for sympathy votes. "She is just staging all this. She knows I'm winning and so she wants a situation where voters will sympathise with her and give her votes," Busingye said before she hand up.
The Hoima byelection in which Businge shot to parliament is one of the most rigged and controversial win in the political history of Uganda. Although her rival, Nyakato Asinasi (People Power) won at all the polling stations, the EC dramatically declared Businge the victor candidate.