October 8, 2020
1 Comment

3 minutes read
Japan Donates Shs 15Bn To Boost Uganda's Fight  Against Covid-19
Japan has contributed US$ 4.1 (Shs15 billion) to support refugees and host communities, as well as border security in Uganda since Covid-19 broke out in march, officials said on Wednesday.
The support was extended to four UN agencies including,the United Nations Development Programme (UNDP), the United Nations High Commissioner for Refugees (UNHCR), the International Organization for Migration (IOM), and the United Nations Children's Fund (UNICEF).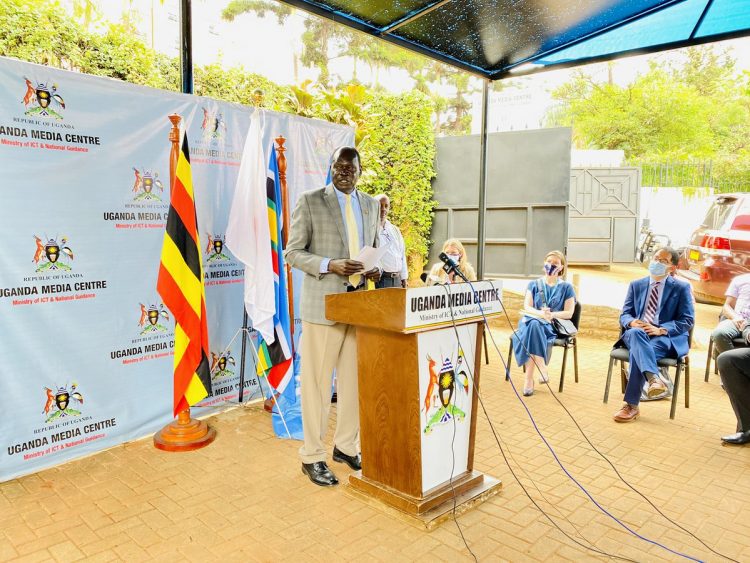 The Japanese ambassador to Uganda, Kameda Kazuaki, said the funds were released in two phases: in March they released $ 2.7 million and $1.4m in June respectively.
"The government of Japan has been extending financial support to address the humanitarian crisis, having consistently paid close attention to the plight of Uganda's local communities hosting refugees,"Kameda said while speaking to the journalists at Uganda Media Centre in Kampala.
He said this is done in recognition of the serious impact of displacement on vulnerable groups such as women and children.
"I am pleased to announce a fresh contribution by the government of Japan through several UN Agencies in the same spirit. In addition, Japanese government has provided emergency funding of more than US$ 1.4 million in June this year through UNICEF for the provision of supplies as well as essential healthcare services targeting children and women in the face of the rapidly increasing demand due to the spread of COVID-19,"he added.
Hilary Onek, the minister of Relief, Disaster Preparedness and Refugees, said the nation is proud to be associated with the government of Japan.
"We are appreciative of the partnership and support that the government of Japan continues to extend to Uganda in terms of humanitarian support, development assistance and technical support." he said.