August 25, 2020
1 Comment

4 minutes read
There Is No Lock-down! Health Minister Aceng Dismisses Claims Of Another Lock-down
The Minister of Health, Dr. Jane Ruth Aceng has revealed that no decision has been reached to reinstate lockdown to prevent the spread of COVID-19.
The minister however warned that the general public must strictly adhere to guidelines.
Aceng told this website on Monday evening that both her Ministry and the National Covid19 Taskforce are alarmed by the current surge of the contagious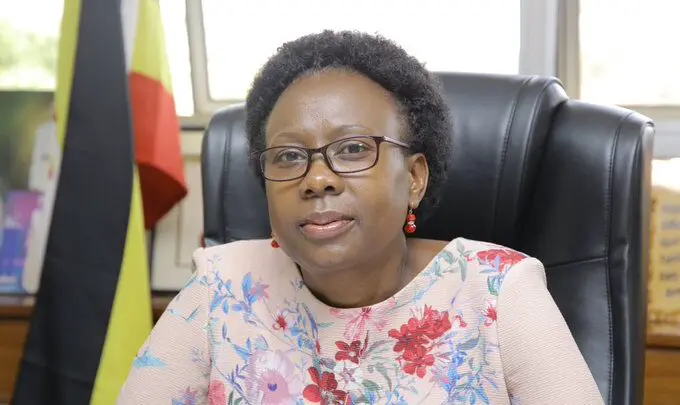 "Our number one mission has been to flatten the curve by deploying all available options. The current trend is unacceptable," said Dr. Aceng.
The last one week has been registering triple figures daily with Saturday being the most disturbing day when 318 new COVID-19 confirmed cases were announced.
On Monday the Health Ministry declared 99 new COVID-19, with Kampala accounting for 49 cases, pushing the cumulative total confirmed cases in the country to 2,362.
Some of the prominent names in the city who have tested positive include the Assistant Inspector of Police, Asan Kasingye and lecturer Amanda
There has been fear in the country of a possible second and stringent lockdown to curb the spread of the disease mainly in the capital Kampala.
Aceng on her side said Ugandans individually have the powers to avoid the disease if they exercise social discipline and follow the Ministry of Health guidelines.
"It appears to me that some people fear lockdown more than the disease. Let everyone follow the guidelines and protect themselves from the disease and there will be no lockdown," said Aceng.
She warned that if the population fails to follow the guidelines including putting on masks, social distance and constant sanitizing and washing of hands, "We are going to be forced to take steps to protect peoples' lives if they fail to do it on their own," said Aceng